You read that right – 63 different special events and activities at Alberta farms and farmers' markets in celebration of Alberta Local Food Week.
Here's a snapshot of what's happening at our farms and farmers' markets between August 11 and 18th.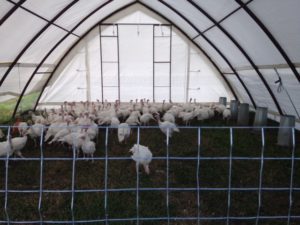 Alberta Farm Events
21 farms are opening their farm gate and inviting Albertans for a visit for Local Food Week. Here's a quick peek at some fun that's available:
Many farms are offering a farm tour with Open Farm Days, giving you the chance to see agriculture and food up close and personal, and behind the scenes. Learn more about Open Farm Days.
Several farms are hosting long table dinners or culinary and dining events, giving you the chance to eat the food right where it was grown or raised.
Got kids who are already bored on summer vacation? There are Alberta farms staging special events just for kids, including wagon rides and games.
Get all of the on-farm event details at www.albertafarmfresh.com.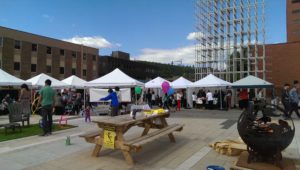 Alberta Farmers' Market Events
There are 42 farmers' markets hosting special events and activities to celebrate Alberta Local Food Week:
Some markets are hosting cooking demonstrations, or will have a chef conducting tours of the market, or customer appreciation meals featuring market products.
In addition to cooking demos, there are markets holding agriculture and food based demonstrations, explaining honey production, wheat and grain grinding and milling, raising livestock and more.
You may find cooking contests and cook-off competitions at a local market.
There will be lots of activities and fun things for kids to celebrate Local Food Week.
Find out if your farmers' market has activities planned, or try a new market and take in their celebrations, at www.albertafarmersmarket.com.